This post has been updated: Click here for the latest version. (only the original market commentary follows)
To The Markets
It's pretty ugly. How's that for an oxymoron from a trend following moron?
The Ps (S&P) 500 have pulled back a bit lately but unfortunately, it's just that a pullback.
Ditto for the Quack (Nasdaq).
Again, the Rusty (IWM) remains a poster child for what's really been happening to this market for a long time. It's down over 20% from the peak (which the media defines as a bear market, btw) and based on the trend, it doesn't look like the fat lady will be singing anytime soon here. I don't think she's even getting dressed yet. Never forget, it's always darkest right before it gets more dark.
In the sectors, the Energies are waking up. I wouldn't rush out and buy just yet. Wait for setups.
Gold the commodity and Gold stocks are really beginning to wake up.
So, in general, commodities are rallying from lows. Unfortunately, they've got their work cut out for them. There's lots of overhead supply. You know the routine though. Take things one day at a time and one setup at a time.
Utilities have also woken up but I'm not seeing anything here worthwhile just yet.
In light of the overall market (and most sectors), I'm really taking a "show me," no, "REALLY show me" approach on the long side.
Most other sectors remain in bona fide downtrends. And, some, like Retail appear to be in the early phases of rolling over. Amazon here, the biggest of them all, appears to have topped. And, as goes AMZN and other big cap stocks, so will the market.
So What Do We Do?
I don't think it's too late for shorts but I'm not seeing many new setups. The recent choppy action has mucked up the charts a bit. So, we might have to wait. Take partial profits if blessed with them on existing positions and trail/honor your stops. Continue to be skeptical on the long side. Unless you think you have the mother-of-all setups, something that can swim against the tide, then pass. Above all, plan your trade and trade your plan because we're not made to trade.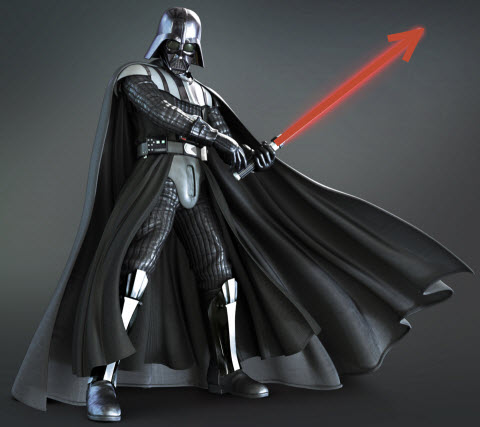 May the trend be with you!
Dave