Are You Making Mistakes In Your Trading?
Do You Want To Get Back On Track?
I Have Some Good News But First, The Bad News:

We're Not

Made

To Trade

The bad news is that we're simply not made to trade. This is on both a psychological and a physiological basis. The things that are keeping you alive and making you successful in your career are detrimental to your trading account. Once you accept these facts, you'll instantly be able to identify the bad-for-trading behaviors and take simple steps to correct them.
When, not if you find yourself struggling with your trading, it could have absolutely nothing to do with you. During these times you must identify anything in your life that has nothing whatsoever to do with trading that could be coming between you and your success. Correcting these things in your life will vastly improve your trading.
Why
Trading Psychology?
The greatest methodology in the world is useless if you don't have the proper mindset to follow it. You must accept the fact that you can't control the markets. You can only control yourself. By trading only when conditions are conducive, planning the trade and trading the plan you can overcome the battle that's from within.
The good news is that once you embrace the fact that "we're not made to trade" you'll be on your way to success. There are very simple "hacks" that you can take to counteract these seemingly unavoidable human tendencies. For example, is the Siren call of micromanagement taking you out of great trades? Place a proper stop order and then go about your life. This simple step alone will help you to be "as close to the market as you need to be, but no closer."
Handle your biggest enemy. Understanding the mechanics of trading and making a plan is fairly simple. Actually following the plan isn't. It doesn't have to be this way though. I'll show you simple steps to train your brain to conquer the physiological and psychological pitfalls of trading.
What People Are Saying About
Dave Landry's Approach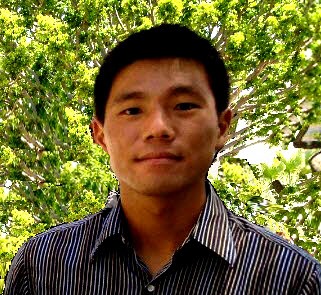 John Doe UI/UX Designer
"now up over 62%..."
The second half of the trade is now up over 62%. I find this trade to be the poster child to the methodology and also a fantastic example of being patient till being proven right or wrong.
Chris Agresta
- Trader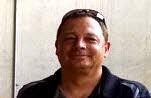 John Doe UI/UX Designer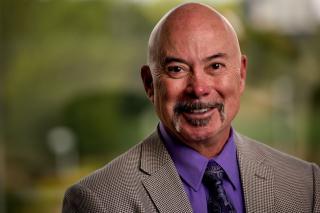 John Doe UI/UX Designer
"..what you need to hear"
Dave is not going to tell you what you want to hear, he's going to tell you what you need to hear. He explains the importance of money management and the need to eliminate losing trades. He teaches the discipline to wait for the proper time to enter a trade. He also teaches you when to accept a loss and move on to the next trade. He is both a successful trader and a remarkably talented instructor. Dave has the temperament, knowledge, and experience that is needed in this industry. He's also a genuinely nice guy with a wild sense of humor.
David M. Taucher
- Money Manager, CFP, AIF
"..knows his stuff"
Dave Landry is a real trader who knows his stuff. Too many in this business are fakes. Anyone who can teach others to trade must also trade. Dave's books and courses are valuable; I have no problem recommending them.
Greg Morris
- Former Money Manager who oversaw over $6 billion in assets using technical analysis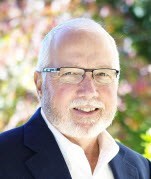 John Doe UI/UX Designer
Ready to identify and overcome the psychological pitfalls of trading?
100% Satisfaction Guaranteed
What Others Are Saying....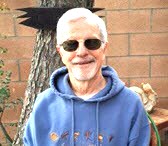 John Doe UI/UX Designer
"...can't thank you enough.."
First of all, I can't thank you enough for making so much sense about trading but even more importantly your ability to make the complex simple with humor AND patience. Those are truly gifts.
Jon Dearborn
- Private Trader
"..turned my whole trading world upside down and fixed it"
You turned my whole trading world upside down and fixed it.....You may use anything you want that I said. You could also add that I was using one plan then another then another then back to the first one. I wasn't always using stops and was placing them too tight. I just didn't have the cocktail napkin: stop, entry, move stop, target, take 1/2 and move stop up, in place....my money management was horrible, with no idea of risk factors. Thanks! You've made me a better trader. Also, thanks for the education section of your website.
Much Success,
Thanks, Rick
Rick Palumbo
- Private Trader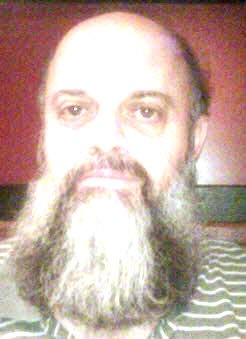 John Doe UI/UX Designer
---
Dave Landry
Creator of Trading Full Circle
About the Author
Dave Landry has been actively trading the markets since the early 90s. In 1995 he founded Sentive Trading, LLC--a trading and consulting firm and in 1998 DaveLandry.com--trader's education. He has worked with several hedge funds and thousands of individual traders. He is author three best selling books on trading including The Layman's Guide to Trading Stocks. His books have been translated into eight languages total. He has made several television appearances and has written articles for many magazines including Technical Analysis of Stocks & Commodities, Active Trader, Currency Trader, Traders Journal-Singapore, and TRADERS' (Italy, Germany, UK, Greece). His works have been referenced in many books on techncial trading including Technical Analysis: The Complete Resource For Financial Market Technicians. He has been publishing daily web-based commentary on technical trading since 1997. He has spoken at numerous trading conferences both nationally and internationally-including Russia, Australia, Hong Kong, Germany, and Italy. He has a B.S. in Computer Science and an MBA. He was registered Commodity Trading Advisor (CTA) from 1995 to 2009. He is a former board member of the American Association of Professional Technical Analysts and is currently a member in good standing.
---
Over 2 hours of videos starting with why we are not made to trade from a psychological and physiological basis and more importantly, what you can do about that.
Learn why you are emotional and what you can do to embrace and accept that.
Simple "hacks" that you can do to ensure that you keep your trading on track and follow your plan.
Free access to

any

course upgrades and updates for life.
100% Discount Of Purchase Price Good Toward Trading Full Circle or The Upcoming Master Trading Psychology Course
Free access to

any

course upgrades and updates for life
All of the above plus UNLIMITED LIFETIME SUPPORT-Have A Question? ASK!
100% Satisfaction Guaranteed
100% Satisfaction Guarantee
Trading is not without risk but this course is 100% risk free. You have nothing to lose and everything to gain. I strongly believe that my common sense approach to trading psychology will help you to overcome your trading psychology issues. However, if for any reason you're not completely satisfied, I'll refund 100% of your purchase price within the first 30-days.
Frequently Asked Questions
Will I Still Need The Full Trading Psychology Course If I Take This Course?
You Don't Know Me Personally, So How Can This Course Help ME?
Will This Course Help Me Trade My Plan?
What Makes You The Expert On Trading Psychology?
If I Purchase This, Can I Get A Discount On Trading Full Circle Or The Master Psychology Course?
How Does The Course Work? What Should I Expect?
I Have The Trading Full Circle Course, Do I Need This Course?
If I Have Questions, Can I Ask Them?
---
---