By Dave Landry | Daily Commentary , Random Thoughts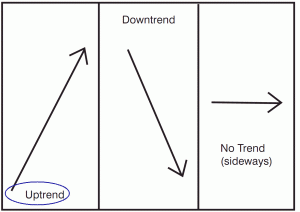 Random Thoughts
I like the fact that the indices had opening gap reversals (see yesterday's newsletter, you're welcome!). This action suggests that the uptrend remains intact. Ideally, I would have liked to seen the Ps and Quack make it back to the plus column but I suppose you can't have everything (and if you did, "Where you would you put it"-Wright?).
The Rusty managed to make back all of its opening losses to close in the plus column.
There are a few areas stinking up the joint such as Debt, Utilities, and REITs. For the most part though, most sectors remain in uptrends. And, like the indices, these sectors look poised to resume that uptrends.
So what do we do? Well, the market has had its first test after a serious rally. And so far, it has survived. If you missed the last leg, then now's your chance to get on board. Just make sure you wait for entries. As I preach, that, in and of itself, can often keep you out of new trouble.
Sneaky plug: Amazon has one again sold out of Layman's. If you can't wait, you can get the PDF here.
Best of luck with your trading today!
Dave