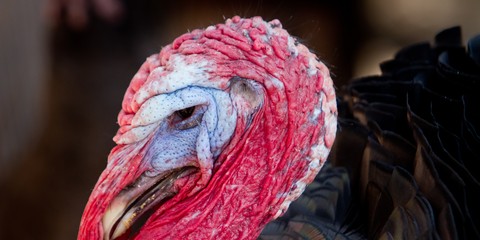 Random Thoughts
Thanksgiving week is notorious for being thin and choppy. It also tends to have a slight upward bias. Considering this, I hate to read too much into the action. With that said:
The Ps (S&P 500) probed slightly higher but then came back in to end just slightly lower for the day.
The Quack (Nasdaq) put in a similar performance but managed to close in the plus column. And, this is just enough to keep it at 14-year plus highs.
The Rusty (IWM) traded on both sides of the market but also managed to close in the plus column. This action has it at multi-month highs—better than a poke in the eye, I suppose.
In general, most stocks drifted higher.
Gold & Silver stocks once again appear to be waking up. As a trend guy, I think it's still a little too early to start buying here but do begin watching for emerging trend patterns such as Bowties and First Thrusts (see Education and my Youtube Channel for more on these patterns and don't forget to by my book "The Layman's Guide To Trading Stocks" while you're at it. They make great stocking stuffers—provided of course that your stockings are big enough to hold a "Dr. Seuss" size book).
The Energies turned back down. So far, they remain in a longer-term downtrend. Shorter-term, they remain in a sideways range. Avoid positioning here with the usual caveat: "unless you really really like a setup."
Most of the "go go" technology areas such as the Semis, Drugs, Hardware, and Software remain at or near new highs and in uptrends. So far, the bull leg is alive and well.
So what do we do? In general, the market remains healthy. It continues to hang in there. Pre and post holiday markets are usually not the best times to establish new positions due to the aforementioned thin and choppy conditions. Therefore, apply the "really really like" litmus test on any potential new positions. Otherwise, you might end up being a turkey. The good news is with the market and most sectors hovering at or near new highs, there aren't a lot of setups to begin with. Get ready to get ready though. If the market can continue at these levels, we'll likely see new setups soon on either a correction overall or on rolling corrections throughout the sectors.
The US markets are closed on Thursday in observance of Thanksgiving. Friday will be a shortened session. Usually, not a lot happens then. I will not be doing a column/publishing a newsletter on Friday. My Trading Service for my paid clients will continue as usual.
Speaking of giving thanks, I'm thankful for you my readers/viewers, my clients, and my county which allows me the freedom to do what I do. I'm also thankful for my family, well, most of 'em.
To those in the States, Happy Thanksgiving! To everyone else, happy Thursday.
Best of luck with your trading today!
Dave