Random Thoughts
Way back when the earth was still cooling there were less than a handful of websites providing commentary for traders—TradingMarkets.com (formally TradeHard.com), TheStreet.com, and CBS Marketwatch.com. I had the privilege of being one of the co-founders of TradingMarkets.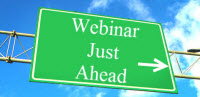 Action?
When things would get a little dicey and/or if I just wasn't seeing anything worthwhile, I'd back off in my recommendations. The sales people would call me, asking me to recommend more action because they were losing members. Ironically, we really didn't lose clients when I sucked. We'd only lose them when I'd suggest that we'd wait it out a bit.
Microwave Society
Feeling pressure to push product or stick to my guns, to the dismay of the salesmen, I chose the latter. If I wasn't doing anything, then why should my clients? Tom Petty got it right, the waiting is the hardest part. Unfortunately, most can't, especially in this microwave society that we live in. We've grown accustomed to instant gratification. When's the last time you've seen a video store? If we can't get something instantly, then why bother?
A Mind Of Its Own
The market has its own timeframe. And, only the market knows what that is. Continuing with my secret to trading series (see Monday's column), one of the secrets is waiting for opportunities. As mentioned recently, knowing that I was a trend guy, someone sent me their condolences because the market had gone sideways for several months. We actually did quite well in spite of this. We found non-correlated setups that moved higher in spite of the markets. It doesn't always work this well, but it is a thing of beauty when it does. This is not to say that you should try to force the issue but when these Steve Windwood—"When-You-See-A-Chance-You-Take-It" setups present themselves you're ready. As said in Market Wizards, you have to make sure that what you're seeing is truly there, intuition vs. "into-wishing."
No Choice Is A Choice
As Rush once said (the band on their 401k tour, not the big fat mad white guy): "If you choose not to decide, you still have made a choice." It's all about choices. You have to pick the best and leave the rest. And, if there isn't anything worthwhile, you have to wait until there is. Few can do it but as Bela says, "You can do it!" After you're done enjoying the sales, and hopefully, not forgetting those who have died for this great country in the process, join me for a free introductory webinar on Stock Selection on Tuesday, May 26th at 7:00 PM EDT. I'll show you how to pick the best and leave the rest.
Here is my Week In Charts, 05/22/15 show:
To The Markets
Well, if you made it this far you've picked up on the fact that there's not a whole lot of new action that should be taken. The Ps (S&P 500) are just shy of all-time highs but they still haven't really busted out of their sideways trading range decisively.
The Quack (Nasdaq) was a little soft but it remains near the top of its trading range and not too far away from all-time closing highs.
The Rusty (IWM), which had been looking a little dubious, has rallied recently but is now stalling a bit towards the top of its trading range. You know me, ideally, I'd like to see it break out and not look back for a while.
Most of the aforementioned non-correlated areas such as Energies and Metals & Mining have been taking a breather as of late. It still looks like a major bottom is in place but again, they are taking a break.
Most sectors are hanging in there like the overall market but are still sideways nonetheless. Therefore, we wait.
I still remain concerned about the slide in Bonds. I don't think a .00001% vs. .000015% interest rate is going to make a big deal but the perception of higher rates might.
So What Do We Do?
I think we're in a bit of a Missouri market-Show me. Wait to see if the indices and follow through. Wait for sectors to see if they can break out and stick. Wait for setups: Pick the best and leave the rest—and never pass up a good chance to do nothing if there isn't anything to do.
Best of luck with your trading today!
Dave