Thanks So Much For Attending My Winvesting/Market Fest Presentation!
Below Please Find Follow Up Information and Special Offers:
Save $170
Dave Landry's Core Trading Sevice
NO GUESSWORK
Get An Exact Game Plan For The Next Trading Day Plus Live Trading Lessons
Market Fest Attendees: Save $170! Use the promo code "win" (all lower case, no quotes) and get the first month at a low introductory rate of $27
Got A Question On A Setup? Need Help? Call Dave....
FREE
Next Webinar: Dave Landry's The Week In Charts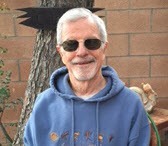 John Dearborn
First of all, I can't thank you enough for making so much sense about trading but even more importantly your ability to make the complex simple with humor AND patience. Those are truly gifts. I sincerely enjoy your weekly show.