Dave Landry's The Week In Charts
An Interactive Webinar​
Dave Landry's
The Week In Charts
The Layman's Guide To Trading Stocks
Dave, I loved your last week in charts! It literally changed the way I will be trading from now on. My "next trade" will not be a marginal setup and I vow to trade only the best setups, and leave the rest!
Dave Landry
DaveLandry.com
Thursday,
March 26th 2020
12:00 AM ET
Register your spot for the webinar today
and you'll receive instant access to 21-page report: Trading For Both Short-term AND Longer-term Gains.
In this special report, you'll get an in-depth introduction to how Dave trades for both short-term and longer-term gains.
What You'll Discover In This Live Webinar:
Get Answers To Your Trading Questions And Have Dave Analyze Your Favorite Stock Picks
Learn About The Three Pillars Of Trading: The Methodology, Money Management, and Psychology
Based On The Charts, See Where The Current Market Is Headed And Where Dave Is Currently Finding Opportunities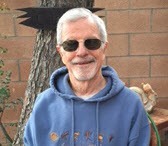 John Dearborn
First of all, I can't thank you enough for making so much sense about trading but even more importantly your ability to make the complex simple with humor AND patience. Those are truly gifts. I sincerely enjoy your weekly show.