Are You Missing The Current Bull Market In

I

nitial

P

ublic

O

ffering

s

?
DON'T!
Capitalizing On The Promise Of The Future....
How To Get Aboard The Next Big
IPOs

The Next Big Thing
What will be the next big thing? Will it be an alternate energy source? A cure for the incurable? Cannabis? Or, will it be something something less lofty or controversial such as the next food or fashion trend? The good news is that with initial public offerings (IPOs) you don't have to guess. If a company comes public to fill a need the stock will skyrocket.
Great News
The even better news is that numerous IPOs often rally on the
promise
of the future. So, even if the company doesn't become the next big thing, they will often rally anyway. Many can often double or more over a short period of time. Notice Enzymotec Ltd (ENZY) triggers an entry and rallies 90% before failing. I'll show you how to catch big winners like this and then exit as reality begins to set in.
A Trader's Dream
Technical analysis uses charts to read the emotions of others. The great thing about IPOs is that they tend to trade purely on emotions. This is a dream for the chart reader. When these stocks begin to rally, there are specific patterns that will all but guarantee that you're along for the ride. Here are some recent big winners that triggered based on specific patterns that you will learn:
How To Buy The Fly And Avoid The Die
Although many IPOs take off, you can't just blindly buy them all. They tend to either work big or fail miserably. The good thing is that many of the losers can be completely avoided by waiting for specific patterns and triggers to unfold. The old Will Rogers, "Buy stocks that go up. If they don't go up, don't buy them" quote comes to mind. Therefore, you'll learn 4 easy to recognize patterns that will not only help to keep you in the winners but they will also keep you out of many of the losers. Here are some of the big recent big losers that were totally avoided:
You Are Not Alone
I'm offering unlimited lifetime support. Got a question about an IPO pattern or a new issue? Email me and I'll personally answer your email.
BY THE END OF THE COURSE YOU WILL:
Understand the basics of what happens just before an IPO comes public--who are the players and what are their motives.
Understand how IPOs work once they come public.
Know how to create a tradable universe of IPOs.
Understand the 4 most common longer-term patterns of IPOs.
Recognize 4 simple yet very effective patterns to get into emerging IPO trends and avoid most losing trades based on the 4 longer-term patterns.
Get on trends early and exit before reality sets in.
Fully understand why IPOs can be a traders's dream.
Understand the basics of money and position management to help ensure you ride the winner as long as possible and control losses just in case the IPO does not become the next big thing.
Learn tips and tricks to help recognize and avoid IPOs that are doomed from the start.
Recognize secondary signals in case you miss an earlier signal.
Immediate Access-Watch On Any PC, Mac, I-pad, I-phone, or Smartphone
Within seconds of ordering, you'll receive access. The videos are compatible on virtually all devices. You can even take it with you! If you have an internet connection and a computer, tablet, or smartphone, you're in business.
No Risk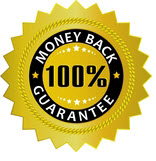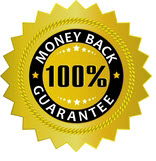 I am so confident that I'll be able to teach you how to trade IPOs that I'm giving a 100% money back guarantee if you are not completely satisfied.
ALL OF THE ABOVE PLUS
See things work in real time. You'll also have exclusive access to 4 bonus 1-hour recorded webinars.
Free 1-hour Webinar On Trading IPOs
New to IPOs or want to know more about the course? Watch this 1-hour introductory video:
If you liked the video, I promise you that you'll
LOVE
the course.
What Attendees Are Saying
"I must tell you that in anticipation of the IPO Course I went back and watched the IPO portion of the Stock Selection Course
AND using your IPO patterns I bought small positions in 2 stocks. One of them, AGRX is up 11% from where I bought it 3 days ago, and the
other CVEO is up more than 13% from my buy price 3 days ago and I've already taken partial profits in that one. So no wonder I'm excited about the
full on IPO Course."
Thank you !!!!
Gloria
"Thank you so much for the awesome IPO course. I had high expectations and you exceeded them."
Gloria
"GREAT IPO Seminar on Saturday Dave. It was really well done and made lots of sense so it will be easy to put into action".
Thank you !!!!
Harry T.
"After your four sessions yesterday afternoon on IPOs, in the evening I went to your website and listened to your one hour and 45 minute introductory session. I am just writing to say that I think you did an excellent job on both. I am impressed not only with the material presented but also the tremendous amount of time and effort you must have spent preparing all those slides for those lectures. I hope there were enough attendees to the IPO seminars so that you are able to earn a good return on your time."
RWS
"Nice job and very glad I was there...."
Tom F.
"Your presentation on trading IPO's was outstanding. I appreciate the work you put into it."
Dr. Jerry L.
"Great class you just taught. I really learned a lot."
Jeffrey K.
You won't be left alone. Not sure about a setup? You can call or email me. If fact, I'm offering lifetime support to all attendees. All attendees will receive a recording of the webinar free of charge.
In summary, you'll receive the following:
4 hours of intensive training on understanding how IPOs work and more importantly, how to capitalize on reoccurring patterns. 4 additional hours (8 hours total) of the follow up sessions. See what worked, what didn't, and open positions that are still working. Lifetime support.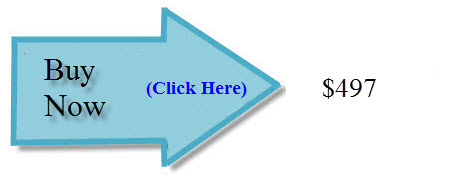 Don't want to pay all at once? Choose "Paypal Credit" (Paypal users only) upon checkout and take up to 6 months to pay interest free. Not all will qualify. Some restrictions may apply.
*Disclaimers and Fine Print:
There is a risk of loss in trading. All information and productions on davelandry.com are for educational purposes only. See other disclaimers on this website. Dave Landry is not a Registered Investment Advisory (RIA). He is simply passionate about trading using technical analysis. Spreadsheets do not take into consideration money management, slippage, or commissions. Unlimited support is within reason. Support is related specifically to the IPO webinar only. Questions must relate to concepts taught in the IPO webinar and/or be about IPOs. Additional consulting is available for a fee. Returns must be within first 30-days and will immediately terminate access to the course and any other special offers that may related to the course.