How To Pick The Best Stocks
More Winners, Fewer Losses
​I watched the stock selection course again last weekend. It's amazing how it seems so "basic" the first time I watched it long ago but now after looking at lots and lots of charts and re-watching the course several times I see the genius of the methods. Great course!!
Matt Slater
Here's How I See It:
You're best defense IS a good offense. Pick the best stocks to begin with and the money management will take care of itself.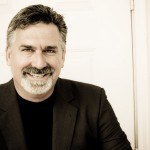 Dave Landry
The
REAL

Holy Grail Of Trading
It has been said that money management is the "Holy Grail" of trading. Cutting losses and riding winners is important but I'll take that one step further. Your best defense is a good offense—more winners and fewer losses. Pick the best stocks to begin with and the money management will take care of itself. This also solves for emotional mistakes. It is much easier to follow your trading plan if you are in the right stocks. So, ride your winners and cut your losses but make sure you are in the best of the best stocks to begin with. On December 14th, 2013 I showed exactly how I pick stocks and then I proceeded to pick the following stocks. As of 02/10/14 here what is happened withthose picks:
Learn how to pick stocks like the above including JRJC which rallied over 100% over the next 2 months:
Everything Is FULLY
Disclosed
In this course I will show you everything that I've learned over the past 20 years of trading on how to pick the best stocks. I'll show you simple techniques that you can use to cull through thousands of stocks to find the few stocks that have the best potential.
By The End Of The Course You Will Be Able To
Find stocks that are poised to make short-term moves with long-term potential
​Build momentum watchlists
​Get a feel for what's really going on in the market by studying stocks, sectors, commodities, bonds, international markets, and ETFs
​Scan for and trade Initial Public Offerings (IPOs)
​Find stocks that are making major trend turns
Eliminate mediocre stocks with 10 simple patterns to avoid
Know everything that you need to develop your trading plan for the following day
Immediate Access-Watch On Any PC, Mac, I-pad, I-phone, or Smartphone
Within seconds of ordering, you'll receive access. The videos are compatible on virtually all devices. You can even take it with you! If you have an internet connection and a computer, tablet, or smartphone, you're in business.
No Risk
I am so confident that I'll be able to teach you how pick more winners and avoid more losers that I am giving a 100% money back guarantee if you are not completely satisfied.
All Of The Above PLUS
In theory, theory and practice are the same. In reality, they are not. That's why with every course I do, I follow up over the next several months in real time. So, in addition to the course, you'll get the recordings to the 8 follow up sessions. In those I analyzed your stock picks and compared them to mine. I'll fielded questions that arose with the methodology in action. And, we'll looked at what worked, what didn't, and what we can do even better. You won't be left alone. Not sure about a setup? You can call or email me. If fact, I'm offering lifetime support to all attendees. FREE Access To All Future Stock Selection Courses. Every 1-2 years I update my courses with the latest information based on changing market conditions and what I have learned during that time. To keep you up to day, you'll get free access to any and all future Stock Selection Courses. New courses only go up in price so pay once now and never have to pay any other related course.
In Summary, You Will Receive The Following:
6 hours of intensive training on how to pick the best stocks
The recordings to the 8 additional follow up sessions (14 hours total training).
Unlimited Lifetime Support
Still Need More Info?
Watch This Free Introduction To Stock Selection Video:
Start Picking
Great Stocks Today!
Don't want to pay all at once? Choose "Paypal Credit" upon checkout and take up to 6 months to pay interest free.
---
*Disclaimers and Fine Print
There is a risk of loss in trading. All information and productions on davelandry.com are for educational purposes only. See other disclaimers on this website (available on the homepage menu). Dave Landry is not a Registered Investment Advisory (RIA). He is simply passionate about trading using technical analysis. Spreadsheets do not take into consideration money management, slippage, or commissions. Unlimited support is within reason. Support is related specifically to the specific course only. Questions must relate to concepts taught in the course. Additional consulting is available for a fee. Returns must be within first 30-days and will immediately terminate access to the course and any other special offers that may related to the course. David Landry, Sentive Trading LLC, and/or its affiliates may hold positions in the stocks or industries discussed here. This information is NOT a recommendation or solicitation to buy or sell any securities. Past returns are not indicative of future returns.
Copyright ©1999-2015, Dave Landry